Okay, unless you've been under a rock or simply don't watch Nickelodeon anymore, you've probably never heard of Ariana Grande. Ariana stars on this show called VicTORIous which I have never watched, but I have heard of the sweet little lady that this blogpost is dedicated to via youtube. There's actually an entire tumblr page dedicated to her style right
right hurr
, y'all should check it out ;)
ANYWHOO, here's the skinny on Ari's style.
Ariana's style is very cute-sy and girly & from my observations, these are a few pieces I think would go perfectly with her ice cream parlor-esque style.
Bralette Tops
- Mkay, so I know y'all are probably thinking that this top is a bit flimsy, but trust me, if you're a bit self conscious about flaunting all ya body, just pair this top with a thigh length cardigan, a blazer, a denim vest or a denim jacket. On the bottom, high waisted pants (Colorful harem pants would be gorgeous), high waisted flowy skirt, or high waisted vintage shorts (think Kelly Capowski, ayeee). If you dont mind flashing a bit of tummy, a pair of aztec leggings (I saw a pair in VS PINK yesterday!), some flattering jeans (trust me, the wrong fit in jeans can give even the skinniest girl a mondo muffin top) or a pretty skirt.
Girly Top
- Ariana is such a cutie pie. She is always wearing cute little girly outfits with pretty tops. Go for tops with a bib-like collar and sweet floral prints and pastel colors. I found the most adorable sleeveless tops with bib-collars covered in pearl-like beads at Marshall's. I got one in Cobalt blue, its amazing adorbz.
Flowy Skirts
- There isnt much to say about this one, but bright colored skirts matched up with a cute tucked in top is so Ariana, me gusta!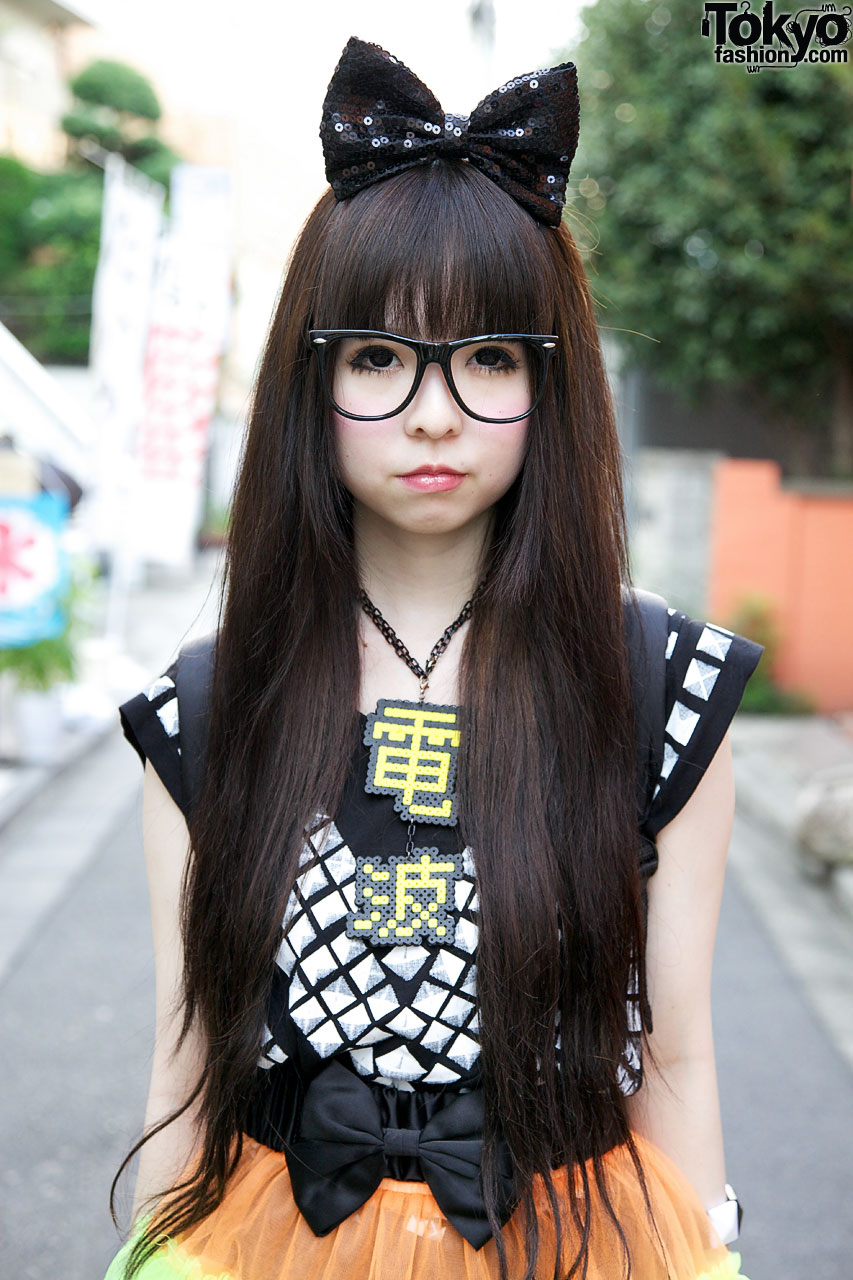 Minnie Mouse Bows
- BTW I just came up with that name, I think these bows are so sweet and presh and will make any person look like a cupcake!
Neon Skinny Jeans- Skinny legs, and bright colors! Let's rock it!
Pumps- We love the girls with the pumps and a bump (mc hammer reference, lol).
Cute Phone Case- just a fun bonus :3
OKAY OKAY IM DONE NOW! So does that kind of sum up Ari's look? Comment below and let me know how I'm doing :)
Here's
the cutest cover Ariana has done :3 its a cover of that Biebz song "Die In Your Arms".
Alright I'm outie ;) THANK YOU FOR BEING SO DARN AMAZING AND READIN MY BLOG!
-$ky